Ibis budget Roissy CDG Paris Nord 2


Day Room for the daytime - Airport

This partner has implemented hygiene and preventive measures to ensure your safety. It is possible that a health pass in order will be requested on your arrival if our partner has common areas (bar, restaurant, swimming pool, etc.).
Wishlist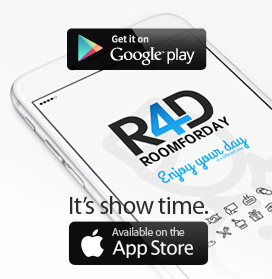 Payment is made on site upon your check-in. Payment accepted: cash or credit card.
L'heure du départ de la chambre est fixée pour la journée suivant les conditions affectées par l'hôtel. Après ces dates l'hôtel peut exiger le montant d'une nuitée. Règlement sur place à votre arrivée selon l'un des moyens de paiement autorisé par l'établissement.

N'annulez pas une réservation directement à l'hôtel, vous devez obligatoirement l'annuler sur notre site pour qu'elle soit prise en compte. Si vous n'annulez pas dans les temps, et que vous n'honorez pas votre réservation, nous considérerons qu'il s'agit d'un "No-Show" et vous ne pourrez plus réserver sur RoomForDay® sans carte bancaire pour garantir vos nouvelles réservations.
Bonjour,

Notre navette dessert le Terminal 3 face au Novotel à l'hôtel et inversement, cette navette est disponible de 5h00 le matin à 11h30 et de 17h00 à 23h30.

Navette Aéroport CDG A/R depuis le Terminal 3 et l'hôtel : 5h00 - 11h30 et 17h00 - 23h00

- Depuis le Terminal 2E suivre les panneaux indiquant le CDGVAL (Métro automatique, gratuit, qui relie le Terminal 1, le parking PX, le Terminal 2, le parking Pr et Roissypôle (T3).Il fonctionne de 4h à 1h

- Monter dans le CDGVAL et descendre à Roissy pôle (Terminal 3).

- Dans le hall de la gare se diriger vers la sortie "Navette Hôtel", face à vous.

- Attendre à l'extérieur votre navette hôtel.

- A l'extérieur, monter dans la navette de l'hôtel.

- Descendre à l'hôtel Ibis Budget Roissy CDG Paris Nord 2.


La durée du trajet est estimée à 15 minutes.

Cette navette passe toutes les 30 minutes et son tarif est de 4€ par personne.
Le règlement est à effectuer sur le lien :

Roissy vers hôtel
https://safedriveservices.fr/reservations-navettes-formulaire?depart=ROISSYPOLE&destination=IBIS+BUDGET

Hôtel vers Roissy
https://safedriveservices.fr/reservations-navettes-formulaire?depart=IBIS+BUDGET&destination=ROISSYPOLE

Vous pouvez également prendre les bus 349 ou 350 depuis le terminal 3 et descendre à l'arrêt Parc des nations ou Avenue du bois de la pie.

Cordialement,
Reception Ibis Budget








Informations :
Roissy CDG - Navette gratuite
Parking privé gratuit
Tags :
Airport, Bedroom, Ibis, Hotel by day, Hotel for a day, Hotel by hours, Room by hour, Hotel afternoon, Day Room.
Our daytime offers and services