Day room Hotel

+33 972 318 266
Novotel Paris Centre Bercy




Novotel for the daytime - Business District

This partner has implemented hygiene and preventive measures to ensure your safety. It is possible that a health pass in order will be requested on your arrival if our partner has common areas (bar, restaurant, swimming pool, etc.).
Wishlist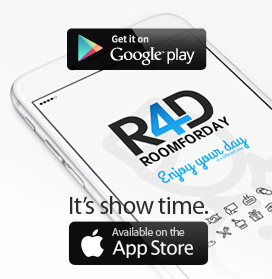 L'heure du départ de la chambre est fixée pour la journée suivant les conditions affectées par l'hôtel. Après ces dates l'hôtel peut exiger le montant d'une nuitée. Règlement sur place à votre arrivée selon l'un des moyens de paiement autorisé par l'établissement.

N'annulez pas une réservation directement à l'hôtel, vous devez obligatoirement l'annuler sur notre site pour qu'elle soit prise en compte. Si vous n'annulez pas dans les temps, et que vous n'honorez pas votre réservation, nous considérerons qu'il s'agit d'un "No-Show" et vous ne pourrez plus réserver sur RoomForDay® sans carte bancaire pour garantir vos nouvelles réservations.

Lorsque l'hôtel déclare un no-show et qu'une emprunte bancaire a été effectuée lors de la réservation, RoomForDay débitera la carte bancaire du montant de la réservation.
Payment is made at the hotel upon arrival (check-in). Payment accepted in cash or credit card
Hôtel Novotel Paris Centre Bercy, hôtel en journée où profiter pleinement de son temps.

L'hôtel Novotel Paris Centre Bercy est un hôtel 4 étoiles situé face à l'Accor Arena et à côté de la Cinémathèque de Paris. Il est à 10 min du centre de Paris (Métro 14 & 6) et à 5 min à pied de la Gare de Lyon. Idéal pour les voyageurs d'affaires ou de loisir, l'hôtel est également proche de la Gare de Bercy et de Bercy Village. Avec climatisation, Wifi-fibre offert, restaurant Gourmet Bar avec terrasse calme, parking public payant à proximité et 7 salles de réunion, le Novotel Paris Centre Bercy répond à tous vos besoins.

« Nous sommes labellisés ALLSAFE pour vous garantir la mise en place de toutes les mesures sanitaires et vous accueillir dans les meilleures conditions. N'hésitez plus à réserver, vous êtes les bienvenus! »

Mr Richard LAINE, Direction de l'hôtel

Informations :
Métro Bercy lignes 14 & 6
Parking public payant à proximité
Tags :
Business, Food & Drinks, Bedroom, Restaurant, City Center, Business Hotel, Tourist visits, Novotel, Chain Hotel, Hotel by day, Hotel for a day, Hotel by hours, Room by hour, Hotel afternoon, Day Room, Rendez-vous, Business District.
Day rooms and Meeting rooms