Moxy Paris Bastille



Day Room for the daytime - Tourist visits

This partner has implemented hygiene and preventive measures to ensure your safety. It is possible that a health pass in order will be requested on your arrival if our partner has common areas (bar, restaurant, swimming pool, etc.).
Wishlist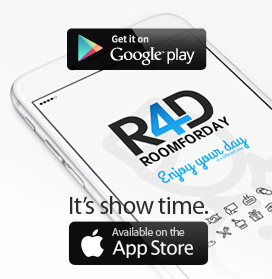 Payment is made on site upon your check-in. Payment accepted: cash or credit card.
L'heure du départ de la chambre est fixée pour la journée suivant les conditions affectées par l'hôtel. Après ces dates l'hôtel peut exiger le montant d'une nuitée. Règlement sur place à votre arrivée selon l'un des moyens de paiement autorisé par l'établissement.

N'annulez pas une réservation directement à l'hôtel, vous devez obligatoirement l'annuler sur notre site pour qu'elle soit prise en compte. Si vous n'annulez pas dans les temps, et que vous n'honorez pas votre réservation, nous considérerons qu'il s'agit d'un "No-Show" et vous ne pourrez plus réserver sur RoomForDay® sans carte bancaire pour garantir vos nouvelles réservations.

Lorsque l'hôtel déclare un no-show et qu'une emprunte bancaire a été effectuée lors de la réservation, RoomForDay débitera la carte bancaire du montant de la réservation.
Day use Paris - Bastille : Bastille rime avec romance, mais également avec café et croissant. La ville est également renommée pour sa gastronomie, ses superbes monuments ainsi que son art et son histoire d'une richesse incommensurable. Le Moxy Paris se situe entre deux des quartiers les plus connus que sont Bastille et Le Marais, lieux de rendez-vous incontournables appréciés des gourmets, des noctambules et des parisiens. Notre boutique hôtel offre 185 chambres modernes dotées de télévisions à écran LCD de 49 pouces et de l'accès Wi-Fi gratuit. Si vous êtes en quête de tranquillité, le jardin secret du Moxy Paris est l'endroit idéal pour vous détendre. Par ailleurs, notre bar à l'esprit français est le lieu tout indiqué pour vous détendre en savourant un verre de vin ou un cocktail, avec quelques amuse-bouches typiques, avant de partir à la découverte de cette ville animée. Vous pourrez compter sur tout notre personnel pour vous recommander une sortie surprenante, une brasserie ou un restaurant. Vous pourrez également parcourir les étals des marchés de producteurs qui se tiennent dans tout Paris, et vous ravitailler en fromage et en vin, puis achetez votre pain frais et croustillant dans une boulangerie pour un pique-nique devant la tour Eiffel
Informations :
Station Chemin vert (150m)
Parking privé payant (15 € / jour)
Tags :
Boutique Hotel, Business, Sports, Event, Food & Drinks, Bedroom, Services, Design Hotel, shop, City Center, Business Hotel, Tourist visits, Equipment, Chain Hotel, Romantic hotel, Hotel by day, Hotel for a day, Hotel by hours, Room by hour, Hotel afternoon, Day Room, Love Hotel, Love Room, Rendez-vous, Business District.
Our daytime offers and services