Campanile Chambray Les Tours

This partner has implemented hygiene and preventive measures to ensure your safety. It is possible that a health pass in order will be requested on your arrival if our partner has common areas (bar, restaurant, swimming pool, etc.).
Wishlist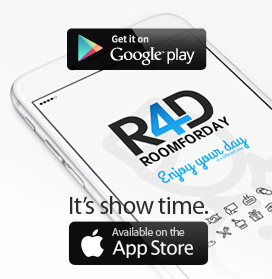 Payment is made on site upon your check-in. Payment accepted: cash or credit card.
L'heure du départ de la chambre est fixée pour la journée suivant les conditions affectées par l'hôtel. Après ces dates l'hôtel peut exiger le montant d'une nuitée. Règlement sur place à votre arrivée selon l'un des moyens de paiement autorisé par l'établissement.

N'annulez pas une réservation directement à l'hôtel, vous devez obligatoirement l'annuler sur notre site pour qu'elle soit prise en compte. Si vous n'annulez pas dans les temps, et que vous n'honorez pas votre réservation, nous considérerons qu'il s'agit d'un "No-Show" et vous ne pourrez plus réserver sur RoomForDay® sans carte bancaire pour garantir vos nouvelles réservations.

Lorsque l'hôtel déclare un no-show et qu'une emprunte bancaire a été effectuée lors de la réservation, RoomForDay débitera la carte bancaire du montant de la réservation.
Campanile Tours Sud / Chambray - Hôtel 3 étoiles en journée.

Notre hôtel Campanile Tours Sud / Chambray-Lès-Tours bénéficie d'une situation idéale près du centre de Tours et de l'autoroute A10. Vous pourrez rejoindre rapidement les châteaux de la Loire pour une visite hors du temps.

Que vous soyez là en famille ou pour affaires, toute l'équipe de votre Hôtel Campanile se propose de rendre votre journée très agréable. A proximité de Tours, votre Hôtel Campanile, climatisé, vous permet de conjuguer plaisir et tranquillité.

Vous recherchez un hôtel en journée à Tours? Trouver un hôtel pas cher à Tours est simple et nous vous conseillons le Campanile TOURS SUD - Chambray-Lès-Tours.

L'hôtel Campanile Tours Sud / Chambray-Lès-Tours est idéal pour un séjour en famille, un week-end ou un voyage d'affaires à Tours.

Votre hôtel à Tours bénéficie d'une situation privilégiée, réserver chez Campanile vous situe proche du centre ville de Tours et vous donne un accès rapide à l'autoroute. Des chambres spacieuses et claires, ont été conçues pour vous offrir une vraie pause détente : la télévision à écran plat et connexion Internet pour votre ordinateur. Certaines chambres sont spécialement conçues pour accueillir les personnes à mobilité réduite. Réserver chez Campanile, c'est l'assurance de disposer d'une chambre confortable au meilleur prix.

Informations :
Tags :
Bedroom, Chain Hotel, Hotel by day, Hotel for a day, Hotel afternoon, Day Room, Rendez-vous, Campanile.
Our daytime offers and services