Day room Hotel

+33 972 318 266
Ibis Orleans Centre



Ibis for the daytime - City Center

This partner has implemented hygiene and preventive measures to ensure your safety. It is possible that a health pass in order will be requested on your arrival if our partner has common areas (bar, restaurant, swimming pool, etc.).
Wishlist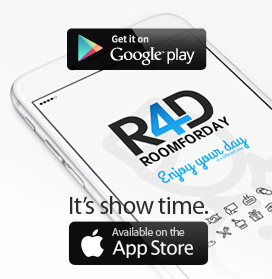 Payment is made on site upon your check-in. Payment accepted: cash or credit card.
L'heure du départ de la chambre est fixée pour la journée suivant les conditions affectées par l'hôtel. Après ces dates l'hôtel peut exiger le montant d'une nuitée. Règlement sur place à votre arrivée selon l'un des moyens de paiement autorisé par l'établissement.

N'annulez pas une réservation directement à l'hôtel, vous devez obligatoirement l'annuler sur notre site pour qu'elle soit prise en compte. Si vous n'annulez pas dans les temps, et que vous n'honorez pas votre réservation, nous considérerons qu'il s'agit d'un "No-Show" et vous ne pourrez plus réserver sur RoomForDay® sans carte bancaire pour garantir vos nouvelles réservations.

Lorsque l'hôtel déclare un no-show et qu'une emprunte bancaire a été effectuée lors de la réservation, RoomForDay débitera la carte bancaire du montant de la réservation.
Hôtel ibis Orléans Centre, hôtel en journée économique et convivial, ouvert à tous.

Aux portes de la Loire Valley, l'ibis Orléans Centre Foch se situe dans un quartier calme du centre-ville, à 5 min de la Gare SNCF et des commerces. Rejoignez la légendaire Jeanne d'Arc sur la Place du Martroi. Lors d'un week end détente et loisirs , découvrez la vieille ville, la cathédrale et le Campo Santo. Et pour plus de nature, rendez-vous au Parc Floral ou parcourez les pistes cyclables des bords de Loire classée au patrimoine UNESCO.

« A travers notre charte d'engagements Grape Hospitality, nous avons mis en place de nombreuses procédures afin de vous accueillir le plus sereinement possible. Nous nous sommes adaptés afin de répondre à vos différents besoins. A très vite chez nous ! »

Philippe RAGO, Direction de l'hôtel

Informations :
Gare d'Orléans
Parking public extérieur
Tags :
Parking, Bedroom, Railway Station, Services, City Center, Tourist visits, Chain Hotel, Ibis, Hotel for a day, Hotel afternoon, Day Room, Rendez-vous, Grape Hospitality.
Day rooms and Meeting rooms