Day room Hotel

+33 972 318 266
Hôtel le provencal



Suburbs hotel for the daytime - City Center
Wishlist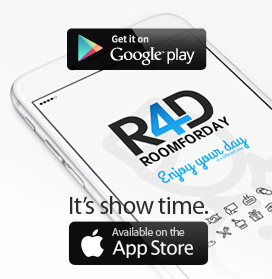 Le montant facturé est TTC, hors taxe de séjour. Le paiement est à effectué directement à votre arrivée selon le moyen de paiement souhaité (CB/ESPÈCES). Une carte d'identité ou un passeport peut vous être demandé à l'accueil. L'heure du départ de la chambre est fixée à 16h00 suivant les conditions affectées par l'hôtel. Au delà, le prix d'une nuitée vous sera facturée.
Payment is made at the hotel upon arrival (check-in). Payment accepted in cash or credit card
Réservation à Bordeaux d'une chambre à l'heure ou en journée

L'hôtel Le Provençal est situé à proximité du lac et du Parc Floral, à la périphérie de Bordeaux et de ses artères principales.

Au calme et facile d'accès, Le Provençal est idéal pour une réservation en journée pour les voyageurs d'affaires comme de loisirs.

Doté d'équipements modernes et confortables, cet établissement est idéal pour ceux qui recherchent une entière discrétion !



hôtel à l'heure Bordeaux, hôtel 5 à 7 Bordeaux, love hôtel Bordeaux, hôtel journée Bordeaux
Informations :
Parc des Expositions
Parking gratuit et privé
Facilities and Services :
Connexion wifi graztuite, fax/photocopies, salles de réunions/banquets, location de voitures, terrain de golf (à moins de 3 km), randonnée pédestre, randonnée à vélo, casino, équitation, planche à voile, climatisation, restaurant, jardin
Tags :
Suburbs hotel, Food & Drinks, Champagne, Bedroom, Contract, Love hotel, Valentine's day, City Center, Tourist visits, Bar and Cocktail, Hotel by hours, Day Room, Rendez-vous.
Day rooms and Meeting rooms