Day room Hotel

+33 972 318 266
Secret de Paris




Romantic hotel for the daytime - City Center

This partner has implemented hygiene and preventive measures to ensure your safety. It is possible that some services or benefits at this establishment may be reduced or unavailable due to the coronavirus pandemic (COVID-19).
Wishlist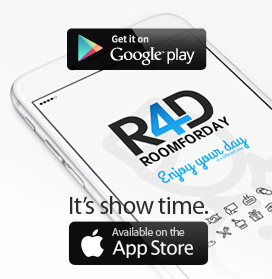 L'heure du départ de la chambre est fixée à 13h. Après cette heure l'hôtel peut exiger le montant d'une nuitée. Règlement sur place à votre arrivée selon l'un des moyens de paiement autorisé par l'établissement.

A votre arrivée à l'hôtel, un deposit de 200€ vous sera demandé afin de garantir des extras et du respect de l'heure de libération de la chambre. L'hôtel se réserve le droit de garder cette somme si le client ne libère pas la chambre pour 13h.

N'annulez pas une réservation directement à l'hôtel, vous devez obligatoirement l'annuler sur notre site pour qu'elle soit prise en compte. Si vous n'annulez pas dans les temps, et que vous n'honorez pas votre réservation, nous considérerons qu'il s'agit d'un "No-Show" et vous ne pourrez plus réserver sur RoomForDay® sans carte bancaire pour garantir vos nouvelles réservations.
Payment is made at the hotel upon arrival (check-in). Payment accepted in cash or credit card
Niché en plein Paris, dans le quartier Trinité, à quelques minutes à pied des Grands Magasins, l'hôtel design Secret de Paris vous plonge dans un rêve éveillé en plein cœur de la Ville Lumière.

Écrin d'un Paris unique et onirique, cet hôtel design, luxueux et attentionné vous offre pour quelques heures, en journée, la magie de la ville de Paris. En toute discrétion et dans l'intimité de votre chambre, vous devenez soudain l'hôte privilégié des plus prestigieux monuments de Paris, délicatement suggérés par une mise en scène design, délicate et subtile.

Rêver au premier étage de la Tour Eiffel ? S'assoupir sous l'horloge du Musée d'Orsay ? S'aimer au Moulin Rouge ? S'émouvoir à l'Opéra de Paris ? Profitez d'un day use en plein cœur de Paris.

L'hôtel Secret de Paris n'a pas son pareil pour ralentir le rythme de la vie.
Informations :
Station Liège à 250m
Parking public à proximité
Tags :
Boutique Hotel, Business, Sports, Charming hotel, Food & Drinks, Champagne, Bedroom, Meeting, Contract, Spa, Hammam, Sauna, Wellness, Services, Design Hotel, Valentine's day, City Center, Tourist visits, Fitness, Massage, Bar and Cocktail, Jacuzzi, Romantic hotel, Hotel for a day, Room by hour, Hotel afternoon, Day Room.
Day rooms and Meeting rooms